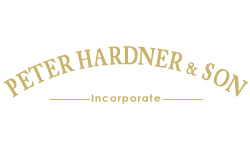 We're Honest About Your Water Damage.
We'll make sure your property is returned to new, and we aren't going to perform unnecessary repairs.
Water Damage
Whether caused by a storm, flooding, a backup from sewage, as well as a variety of other conditions, water damage is not fun to deal with. Working in deceptive, mysterious ways, water can find its way into your home or business in many ways. When water is present, so is moisture. This could lead to further problems including odors, mold issues, damaging surfaces and more. When flooding occurs, water is brought in from creeks and rivers and could contain harmful bacteria that you will need to rid your house of as soon as possible. This could cause very costly repairs and cleanings.
Water damage repair Erie, PA
The professionals at Peter Hardner and Son have years of experience and a wealth of knowledge on how to handle these situations. We will come to your home or business to assess the property damage. No need to contact your insurance company; we can handle that for you. After speaking with them, we will help you develop a plan on what can be restored and what will need to be replaced and help you work within you budget, getting each project completed as quickly as possible.
When disaster strikes in your home or business, rest assured that you are in good hands with us. Call today! 814-454-5110
Best Water Damage Repair services in the Erie, PA area!